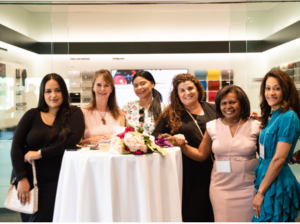 Dr. Castillo of Aesthetic Dental Studio of Rhode Island has been named one of the Top Dentists in Rhode Island for the past 8 years straight! That accomplishment is more than just a feather in her hat — she has earned it by being kind, gentle, and empathetic to the needs of her patients. Plus, she is always utilizing top-tier materials and techniques to make sure her patients have a positive care experience. One service that sets her apart from many other practices is ozone therapy. What exactly is ozone therapy, and how can it benefit your oral health? Let's talk about these important questions.
What Is Ozone Therapy?
Ozone is a type of molecule that consists of three oxygen atoms bonded together. When these negatively charged particles begin to break down, they release something called a transient oxidative burst, a chemical reaction that is deadly to harmful oral bacteria. When ozone is administered in dentistry, it can have some powerful benefits for patients' oral health.
Benefits of Ozone Therapy for Oral Health
Some of the top benefits of ozone therapy include:
It Is Safe
While there are a number of naysayers out there when it comes to ozone therapy, it is actually a safe technique for reducing harmful oral bacteria and promoting healing of the oral tissues. While it is true that ozone can be toxic when it is inhaled, Dr. Castillo has been trained to ensure that it does not pose a risk to her patients. She carefully applies it to the oral tissues so it can do its job. Within 30 minutes of use, most of it has already converted back to the two-atom version of oxygen that humans breathe.
It Is Minimally Invasive
The "drill and fill" approach to dentistry is all too common these days. Ozone therapy, however, allows Dr. Castillo to treat her patients as conservatively as possible. One of the most outstanding things that ozone can accomplish is that it encourages remineralization of tooth enamel. In some cases, it can help to reverse small cavities, meaning that you may be able to avoid the need for a filling.
It Encourages Healing
After any type of oral surgery, you can expect to go through a healing period. Ozone therapy can make this process as easy as possible. By applying ozone to the treated area, Dr. Castillo can initiate a healing response in the body. Plus, since ozone kills harmful pathogens, you can enjoy a greatly reduced risk of post-op infections.
Ozone therapy is a remarkable part of holistic dentistry. If you have questions about it, Dr. Castillo would be happy to answer them during your next visit!
More about Dr. Castillo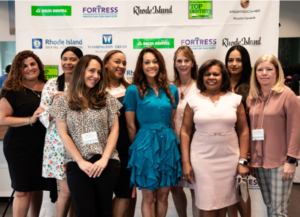 Dr. Candida Castillo has more than 25 years of experience in her field. Among her many accomplishments is the fact that she has a Biological Certification through the International Academy of Biological Dentistry and Medicine. Her patients' overall wellness is truly a top priority for her. To learn more about her and the services available in our office, contact us at 401-232-7777.