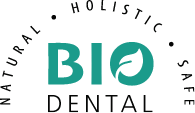 Dental Patient Information – North Providence, RI
Are You Ready for Your Appointment?
We're excited that you've chosen Aesthetic Dental Studio of RI to begin your experience with biological dentistry! You can look forward to leading a happier, healthier lifestyle once you start seeing a dentist that's concerned with your whole-body health, not just your oral health. The information on this page will help you get started off on the right foot. Our team is ready to take your call if there's anything you want to know that isn't covered here.
Your First Dental Visit
One of our helpful front desk team members will check you in. If you haven't filled out your paperwork already, you will do so now. Then, once we have your information, we'll take you back to the treatment area and have you sit down in one of our comfortable dental chairs. We'll ask questions about your oral health and overall lifestyle, and then we'll perform a thorough examination and cleaning of your mouth. Afterwards, potential treatment options will be discussed along with any habits we think you could change or adopt to protect your smile.
New Patient Forms
If you click the button below, you can download your new patient forms right now. That way, there's no need to hastily fill out paperwork and fumble around with your insurance card on the day of your appointment; you can take care of things right now so that you're ready to go as soon as you arrive.
Dental Insurance Welcome
Everyone should be able to benefit from biological dentistry, and price shouldn't be an obstacle to your improved health. If you have an insurance plan, chances are that we take it. Once your visit is complete, we will handle the entire claims process on your behalf, free of charge. Also, if there is anything you don't understand about your benefits or would like to clarify, you can talk with the insurance experts on our team.
Ask our friendly team if we take your plan.
Learn More About Dental Insurance
CareCredit Financing Available
Some dental treatments fit into your budget easier than others. Dental financing lets you pay in monthly chunks to make the process a little easier on you and your wallet. Our dental office works with CareCredit, which offers a variety of financing plans that can be customized according to your unique situation. There's very little interest to worry about; in fact, many plans will have no interest at all! Call our dental office to ask more about applying for CareCredit.
Loyalty Membership Plan
If you don't have dental insurance, don't worry - there is still an easy and affordable way to get the holistic dental care you deserve. You can sign up for our Loyalty Membership Plan, and this will help you save hundreds on your routine treatments for the entire year. And, you'll also recieve a 12% discount on ALL restorative treatments. We offer plans suited for both children and adults, and you can learn more about them by clicking the button below.
Dental Insurance
Understanding
insurance can be
challenging.


We're here to help.
Have questions about your coverage? Call our friendly team at
(401) 232-7777 and we'll guide you through it.
Dental Insurance Checker
Learn if your checkup & cleaning is covered.
Finding out only takes a few seconds!
Success!
We're a preferred provider
with your dental insurance!
Your checkup and cleaning will be covered! Request an appointment to have a friendly member of our team get back to you with more information.
Request Appointment
We take your dental insurance!
While we are not a preferred provider with your insurance, there is a 90% chance your checkup and cleaning will be covered! Request an appointment to have a friendly member of our team get back to you with more information.
Request Appointment