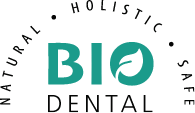 Holistic & Biological Dentistry – North Providence, RI
Taking Care Of Your Body and Your Smile
Your teeth and gums aren't isolated from the rest of the body. They're part of an entire system, and as such, problems that affect your oral health are often tied to the rest of the body. Dr. Castillo understands this relationship very well, which is why she opts for a biological approach to dentistry, also sometimes known as holistic dentistry. In fact, she's been voted RI's Top Dentist by RI Monthly Magazine 7 years running in large part for her use of biological dentistry at her North Providence, RI dental office! If you call and schedule an appointment with the Aesthetic Dental Studio of RI, you're making a decision that will benefit your overall health.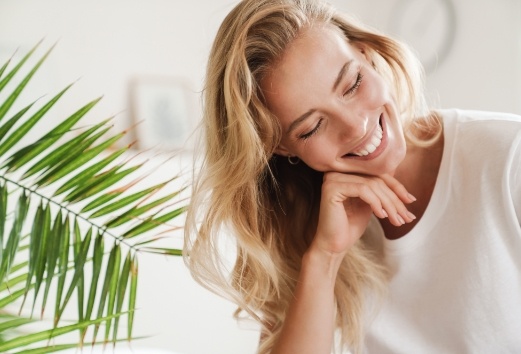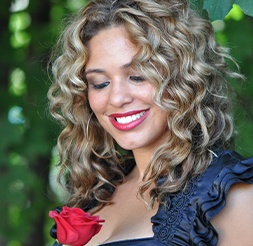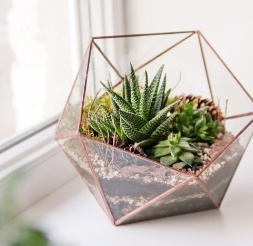 What Is Holistic Dentistry?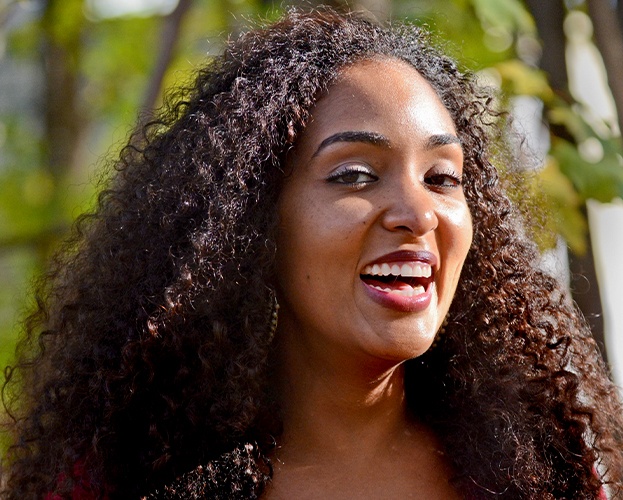 Holistic, or biological, dentistry focuses on how the body and mouth affect each other and finding alternative, natural treatment solutions. Traditional dental services like biannual cleanings are still performed, of course, but we also take the time to consider all of the different aspects of your lifestyle and the way if factors into your health. By carefully considering your diet, habits, lifestyle, and other factors, we can narrow down the root cause of your oral health issues and suggest simple changes you can make to protect yourself.
Visit Dr. Castillo's International Academy of Biological Dentistry and Medicine (IABDM) Profile
What Does Holistic Dentistry Have to Offer?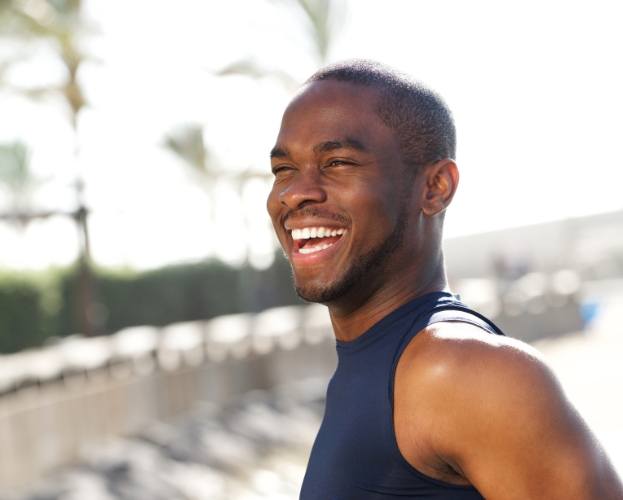 Holistic and biological dentistry treats the whole person, not just their teeth. This approach helps protect you from systemic healthy issues that might be connected to poor oral health, like diabetes, arthritis, heart disease, and more. We also take the time to teach you about the mind-body connection to help you make health-conscious decisions in the future.
Our practice uses safe, non-toxic materials to restore teeth. That means no more amalgam or mercury fillings! We focus on providing conservative, minimally invasive solutions that keep your natural smile as intact and healthy as possible. In addition to all this, we offer a variety of holistic dental services that you typically won't find at general dental practices.
View the Holistic Meridian Chart Here
What To Expect During Your First Holistic Dental Visit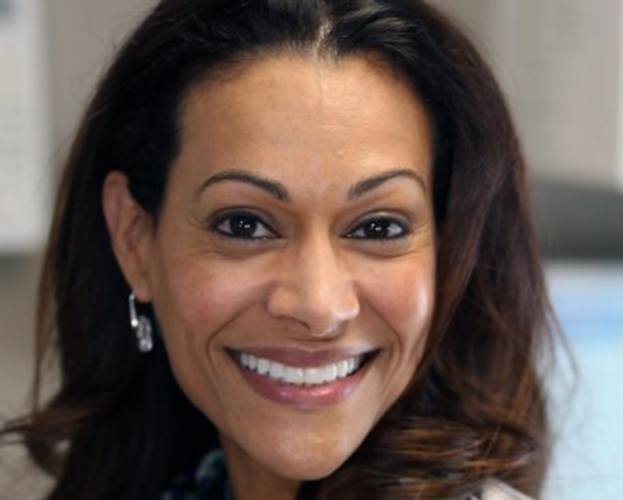 When you come see us for your first holistic dental visit, we'll take the time to get to know you as a person. We'll thoroughly examine your mouth and go over our findings with you. Dr. Castillo will also review your overall health, habits, and medical history to get a better picture of your holistic health. From there, we'll work with you to address any existing oral health problems in a way that focuses on the underlying problem. For example, while a traditional dentist might only clean your gums to keep your gums healthy, we'll also discuss how you can alter your diet or lifestyle to naturally lower your risk of gum disease.
Holistic Dental Services to Improve Your Smile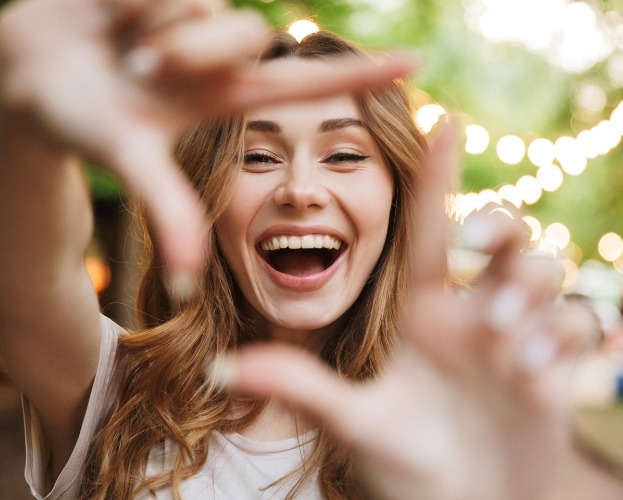 Part of the biological or holistic philosophy of dentistry is staying away from potentially hazardous dental substances. Not only do we only use safe, biocompatible materials like composite resin and porcelain, but we can also help remove and replace amalgam mercury fillings. We'll be sure to take the time to teach you about our biological dental techniques so that you fully understand the kinds of treatment that we have to offer. Examples of holistic dental techniques include: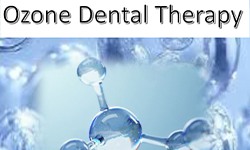 Ozone Therapy
In the event that your gums or teeth are infected, such as with gum disease or a dental abscess, we can use ozone therapy to entirely remove bacteria from the mouth. The ozone gas is simply applied to the infected areas of the mouth, which causes a natural reaction that quickly and comfortably gets rid of harmful organisms. This noninvasive solution helps the mouth heal from gum disease and other conditions. Plus, ozone therapy induces a variety of natural biochemical reactions, such as improved circulation and an improved immune response, that promote faster healing. Dr. Castillo has taken advanced training in ozone therapy and is pleased to offer this effective holistic dental service to her patients.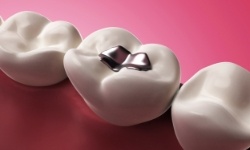 SMART Safe Amalgam Removal
By using the SMART protocol, which stands for "Safe Mercury Amalgam Removal Technique", we can remove your amalgam fillings while protecting you from additional mercury exposure. Then a biocompatible composite filling can be placed instead. SMART stands for Safe Mercury Amalgam Removal Technique and is a strict protocol that we follow to ensure the safety of our patients. These safety practices include:
Each room where mercury fillings are removed have adequate filtration.
Protective gowns are included for the patient, dental team, and dentist.
Non-latex nitrile gloves are utilized by the dental team.
External air or oxygen will be delivered via a nasal mask.
Water will be administered to the site to reduce heat.
These are only a few of the long list of safety precautions that we take during tooth extractions and amalgam restoration removal.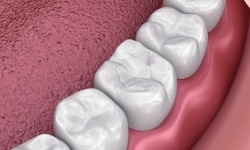 Mercury-Free Fillings & Composites
Our fillings and restorations are made out of 100% mercury-free materials. Mercury has been known to contribute to all sorts of neurological and behavioral disorders, but fortunately we have alternatives that are both healthier and more image friendly. Non-metal restorations like ours won't expand or contract when in contact with hot or cold temperatures, and they require less enamel removal to be placed. Plus, our materials bind more effectively to natural tooth structure, making them much better at sealing out bacteria, sensitivity, and future decay. To top it all off, non-metal restorations can be shaded to match the color of your natural teeth for virtually seamless results.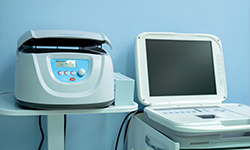 PRP & PRF Therapy
When performing surgical procedures, our patients' safety and comfort is the #1 priority. That's why we use PRF (platelet-rich fibrin) and PRP (platelet-rich plasma) therapy to support the healing process. These products are made using the patient's own blood, and their application enhances natural healing after procedures are complete. This means less inflammation, less bleeding, and a noticeably decreased risk of postoperative infection. Better yet, since it's made from the patient themselves, there's no risk of an allergic or immunologic reaction either!
Holistic Dentistry FAQs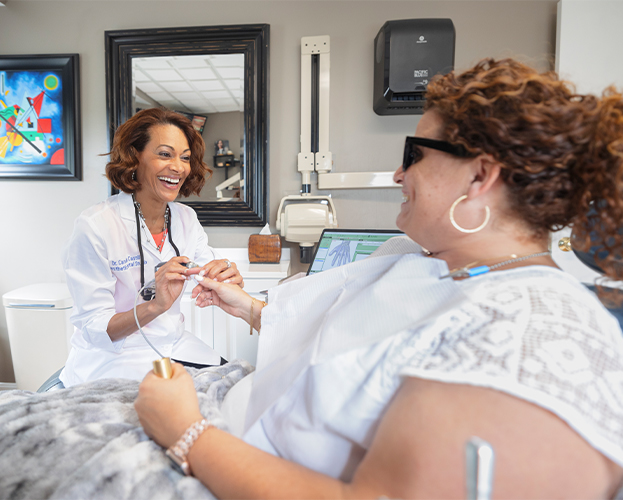 When people hear the term "holistic dentistry," they tend to have a lot of questions, and Dr. Castillo is always happy to answer them! One of her goals is to spread awareness about this type of care, and below, you'll find our team's responses to some of the many questions we receive every day. If there is anything you would like to ask that we haven't covered here, you are more than welcome to give us a call or send an email.
What kind of education does it take to become a holistic dentist?
Holistic dentists have to earn a doctorate degree and complete dental school just like regular dentists, and then many go on to pursue additional education. For example, Dr. Castillo received her dental degree from Boston University, and then she got her certification in biological dentistry from the International Academy of Biological Dentistry and Medicine as well as her SMART certification from the International Academy of Oral Medicine and Toxicology. Having this additional training allows a holistic dentist to connect your oral health to the rest of your body.
What types of services does a holistic dentist offer?
A holistic dentist offers many of the same services that regular dentists do, including checkups and cleanings, periodontal therapy, dentures, dental implants, emergency care, cosmetic treatments, and much, much more. The only difference is that they tend to also provide treatments you won't find at your average office, like SMART amalgam filling removal, ozone therapy, PRP/PRF therapy, fluoride-free dental materials, biocompatibility testing, laser therapy, and photomodulation therapy.
Do holistic dentists see children?
Yes! Children can also benefit from holistic dentistry. As a mom herself, Dr. Castillo is very comfortable working with young patients and knows how to help them stay comfortable in the chair. Taking a holistic approach to dental care from an early age can offer many benefits over time since the focus is on whole-body health and prevention.
Can I use dental insurance to help pay for holistic dentistry?
Yes, most holistic dentists (including Dr. Castillo) are happy to work with dental insurance. Most plans will help pay for treatments like checkups and cleanings, fillings, and extractions, but coverage may not be as consistent for more unique procedures like SMART amalgam filling removal, PRP/PRF therapy, and ozone therapy. Before committing to any of these treatments, it's recommended to look over your plan and talk to our team about your benefits so you can know what you'll be expected to pay. If finances are an issue, we can discuss breaking up the cost with low-interest financing like CareCredit. We also offer our own Loyalty Membership Plan as an alternative to insurance that you can learn more about here.