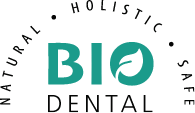 Dental Implants – North Providence, RI
The Comprehensive Approach to Replacing Missing Teeth
Over the last several decades, dental implants have emerged as one of the most popular treatments for tooth loss. It's because they offer a wide array of unique benefits that distinguish them from traditional restorations, like jawbone preservation and improved oral and overall health. Our team conducts the entire tooth replacement process with dental implants in our North Providence, RI dental office, using biocompatible zirconia, allowing patients to enjoy safe, natural-looking and feeling smiles with the convenience of sticking to the same team of professionals that you trust.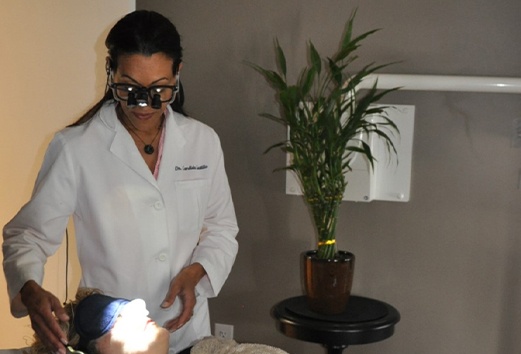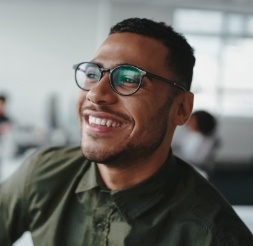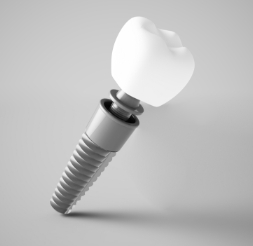 Why Choose Aesthetic Dental Studio of RI for Dental Implants?
Start-to-Finish Dental
Implant Treatment
We're Dental
Insurance-Friendly
Biocompatible, Holistic
Zirconia Implants
What are Zirconia Dental Implants?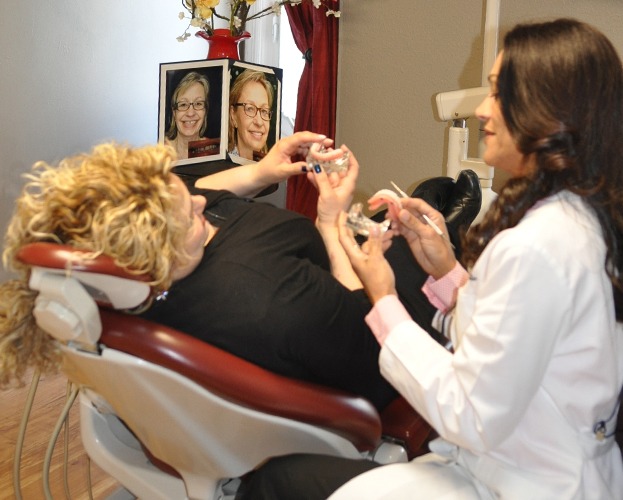 Zirconia Dental implants themselves are small, sturdy posts that we can place below your gumline to restore the root structure of any number of missing teeth. Due to biocompatible nature of our materials, they're able to naturally fuse with the jawbone through a process called osseointegration, allowing them to function exactly how the roots of your natural teeth do. Once they've done this, we can attach a customized restoration, like a dental crown or bridge, to them so you can enjoy lifelike, fully functional prosthetics.
The 4-Step Dental Implant Process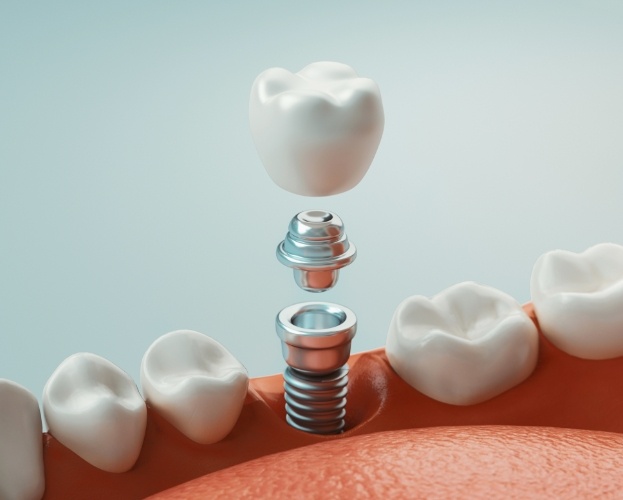 The dental implant process is customized for each individual patient, but there are four major steps that everybody must go through:
Initial Dental Implant Consultation. At this initial visit, our dentists will examine your mouth, talk to you about any expectations or smile-goals you have, and help you determine whether this treatment is the right choice for you. They'll also outline a customized treatment timeline, so you know what to expect moving forward.
In-House Dental Implant Surgery. Our experienced dental team conducts the entire dental implant treatment in-house, including the surgery. Once you've received any necessary preparatory procedures and you're ready to get the process started, we'll surgically place your dental implants below your gumline and into your jawbone.
Osseointegration & Abutment Placement. During your recovery period, you'll also be undergoing the process of osseointegration, where your dental implants will fuse with your jawbone. This is what provides them with unmatched strength and stability and is a crucial part of the process. Then, we'll attach small, metal connector pieces to the top of your dental implants.
Securing of Customized Restorations. Once your customized, final restoration arrives at our dental office, we'll secure it to the abutments of your dental implants to complete your smile.
Benefits of Zirconia Dental Implants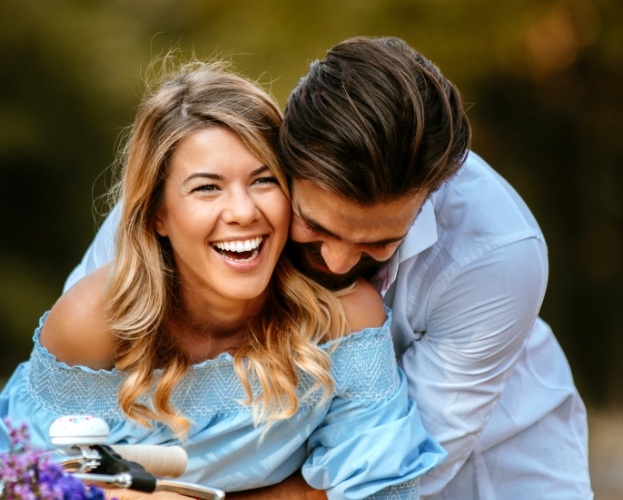 Dental implants have so many unique benefits to offer that makes them a popular tooth replacement treatment among patients, including:
Preservation of jawbone density
Prevent premature facial sagging by maintaining the facial structure
Enhanced eating and speaking abilities
Easy to maintain
A lifespan of 35+ years with proper care
Natural looking and feeling replacement teeth
Zirconia implants provide a safe, holistic-friendly solution
Who Can Dental Implants Help?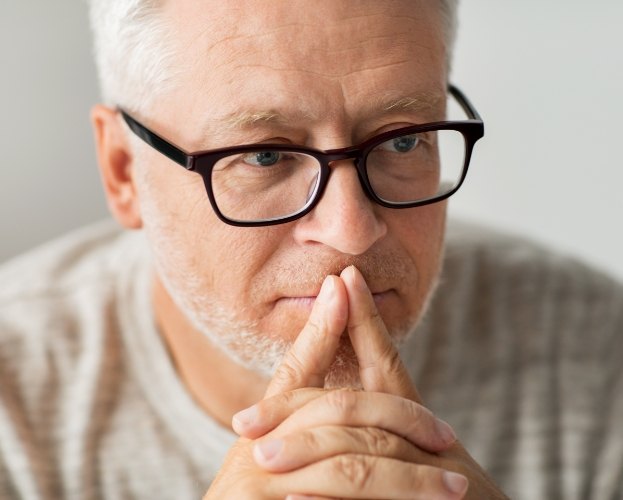 Dental implants can help patients who are missing one or more teeth and are looking for a comprehensive tooth replacement treatment. Even if you're not a good candidate for this procedure right off the bat, we can definitely help get you there with advanced preparatory treatments like tooth extractions, bone grafts, sinus lifts, and gum disease therapy. At your initial consultation, we'll develop a customized treatment timeline and walk you through how dental implants can restore your smile.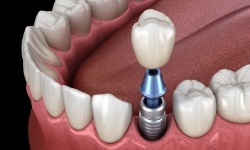 Missing Single Tooth
For a single missing tooth, we can place one dental implant below the gumline and into the jawbone to restore the root structure. Once it has fused with the bone and the abutment has been secured, we'll attach a customized dental crown. The best part about this method of replacing one tooth is that it doesn't require any alteration of your healthy, surrounding teeth.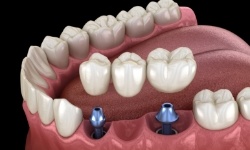 Missing Multiple Teeth
For multiple missing teeth, instead of getting a dental bridge that's anchored to your natural teeth, we'll secure the prosthetic to two dental implants that are placed at either end of the gap in your smile. Once the restoration is attached, you'll be able to enjoy your entire arch of teeth.
Understanding the Cost of Dental Implants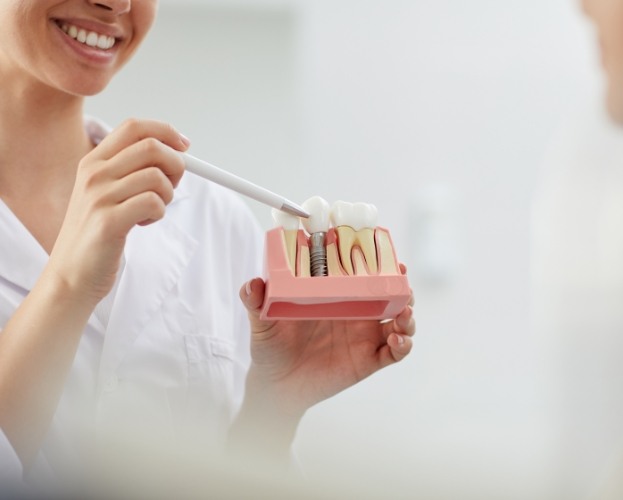 The cost of each patient's dental implant treatment varies based on a variety of factors, including how many implants you need to have placed, what type of prosthetic you'll require, and whether you need any preparatory procedures. Our team is more than happy to help you navigate financing options and break down each portion of the treatment and its cost. If you have any questions or concerns, don't hesitate to let us know!
Biocompatible Zirconia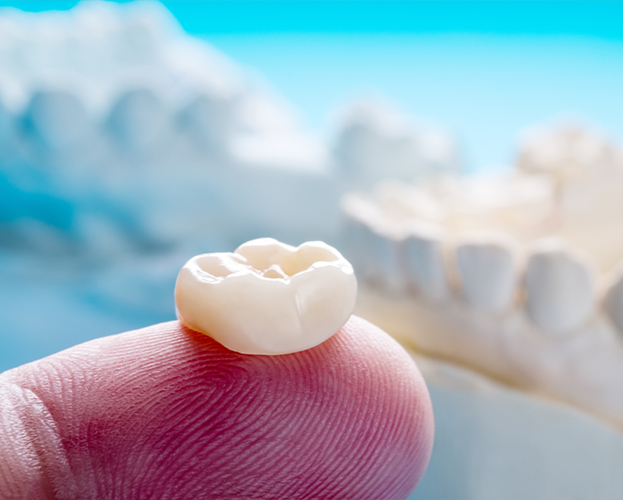 Our team primarily uses biocompatible, metal-free zirconia for dental implants because of its durability, its longevity, and its outstanding health benefits. Unlike more traditional options, zirconia does not have reactions with certain metals and prompt unwanted bodily reactions, which makes it ideal for patients who struggle with sensitivites or outright allergies to certain metals found in dental care. Better yet, its hard ceramic nature is still extremely lifelike, which means you can smile with full confidence once your new "tooth" or "teeth" are complete. No one will be able to tell the difference!
Advanced Dental Implant Procedures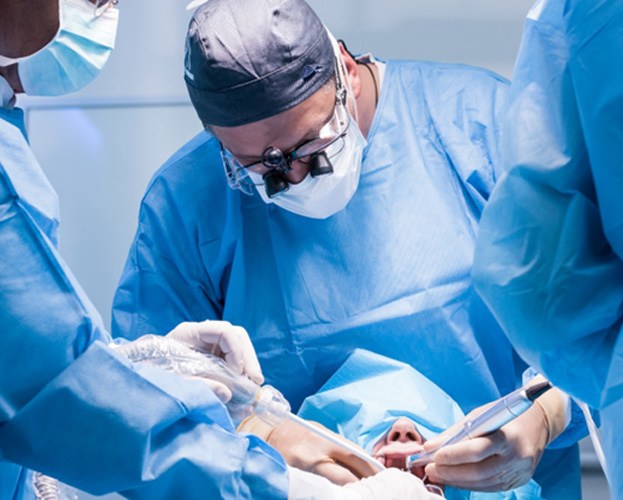 While dental implants can certainly benefit your smile and oral health, you'll have to meet certain requirements for them to be successful. For instance, you'll need to be healthy and have a strong jawbone to support the zirconia posts. Fortunately, our team can provide you with certain services that can help get you on track with undergoing your restoration treatment. Depending on your situation, here are several dental implant procedures we offer to ensure you have a higher chance of success renewing your missing pearly whites.
Bone Grafting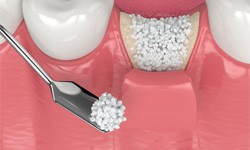 When you receive dental implants, you'll need to take around three to six months to fully recover, which is when your zirconia post should bond with the jawbone tissue through osseointegration. However, if your jaw doesn't have sufficient bone density due to deterioration, you might not have a strong enough foundation for the fusing process. If so, then we'll need to perform bone grafting to help you.
This procedure involves using bone tissue from a donor or somewhere else in your body and embedding it in the area where your jawbone is weakest. Over time, this should help promote the growth of stronger bone tissue, increasing your chance of successful treatment. You may need several months to completely heal from this, but you'll be able to enjoy a newly rebuilt smile for many years to come!
Sinus Lift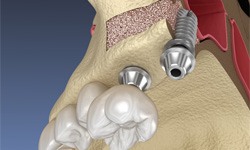 Having missing teeth can typically cause the jawbone to deteriorate over time. If this occurs in the upper jaw, it can result in your sinus cavities being too close to the area your dental implants will be embedded, meaning you won't have a strong foundation for your posts. This is where a sinus lift comes into play. Your dentist will make an incision in the gums and then make an opening in the bone. They'll carefully push the thin membrane holding the sinuses out of the way before placing bone grafting material to promote a thicker jawbone. Your recovery may take four to nine months, but you should be set to go for dental implant surgery afterward.
PRP/PRF Treatment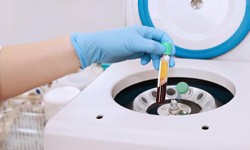 This modern treatment enables you to have a much smoother healing period once you've undergone dental implant placement. PRP/PRF treatment involves extracting a small amount of your blood and preparing it so that we can apply the platelet-rich plasma (PRP) onto the surgical site. By doing so, the growth factors in the plasma can help significantly reduce your recovery time while also reducing your discomfort and risk of infection or complications from your implant procedure.
Holistic Dentistry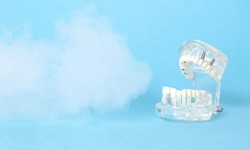 Our team focuses on caring for both your teeth and overall health. For this reason, we offer holistic services that are designed to help your body recover naturally and effectively. Other than our PRP/PRF treatment, we also offer ozone therapy—a safe and noninvasive procedure that utilizes ozone gas in any areas of your mouth that are infected, effectively killing harmful bacteria. This treatment can also help improve circulation as well as your immune response for quicker healing!
Dental Implant FAQs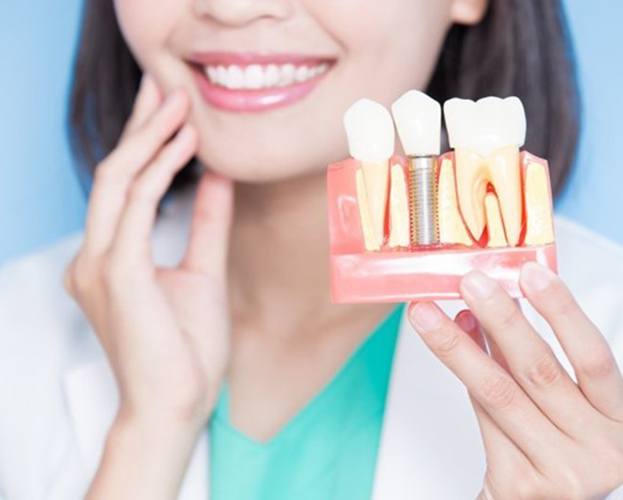 Now that you know the basics of how dental implants work, you might have a few more specific questions that you'd like answered before you begin the treatment. As an experienced implant dentist in North Providence, Dr. Castillo will be more than happy to clear up anything you would like when you meet with her for a consultation. In the meantime, though, we've included a helpful list of frequently asked questions about dental implants below.
Are Dental Implants Safe?
Yes, dental implants, and the surgical procedure required to place them, are completely safe. For one thing, our practice uses zirconia dental implants, which reduces the risk of negative bodily reactions compared to implants made from traditional materials. What's more, Dr. Castillo is a Fellow of the International Dental Implant Association, making her a true expert when it comes to dental implant treatment. She'll make sure that, if you have any health conditions that could complicate dental implant surgery, any risks are fully minimized beforehand.
How Long Does It Take to Recover from Dental Implant Surgery?
The exact length of the healing process varies from patient to patient, but you'll most likely feel back to normal within a week of your procedure. Some patients even feel well enough to return to work the very next day! Of course, you shouldn't do this if your job involves physical exertion, as it could prevent your body from healing properly. It's normal to experience mild to moderate swelling, soreness, and general discomfort for about three to four days. Dr. Castillo will provide you with detailed aftercare guidelines on how to handle these symptoms, which may include using cold compresses and taking pain medication as she has directed.
Will People Be Able to Tell That I Have Dental Implants?
After we've attached your final prosthetics on top of your implants, they should look almost exactly like the pearly whites you once had. That's because we use restorations crafted from the most lifelike materials that flawlessly resemble tooth enamel, right down to the way they reflect light. We also use a digital impression system that creates perfect models of your original teeth, allowing us to replicate their exact shape and size. Lastly, you'll never have to worry about holding your jaw in an unnatural way to keep your teeth from slipping – something denture wearers must often do – because you can count on your implants to stay reliably in place.
Is There Anything I Shouldn't Eat with Dental Implants?
For the first week or two after your dental implant surgery, you'll need to follow a careful diet. Stay away from foods that are too sugary, hard, or acidic, and refrain from drinking alcoholic beverages. You should also avoid drinking through a straw; it could disturb the blood clot that's necessary to heal, causing the dreaded painful dry socket.
Once you've recovered from the initial surgical placement, though, dental implants will let you bite and chew with the same ease that you had with your natural teeth. This makes it easier to eat a varied diet filled with crunchy, nutritious foods like fresh fruits and vegetables. Still, you'll want to limit your consumption of overly hard, acidic, or sugary foods and beverages, as they could end up damaging your implants over time.