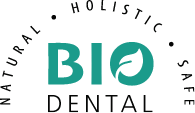 Invisalign – North Providence, RI
A Quicker & Subtler Alternative to Braces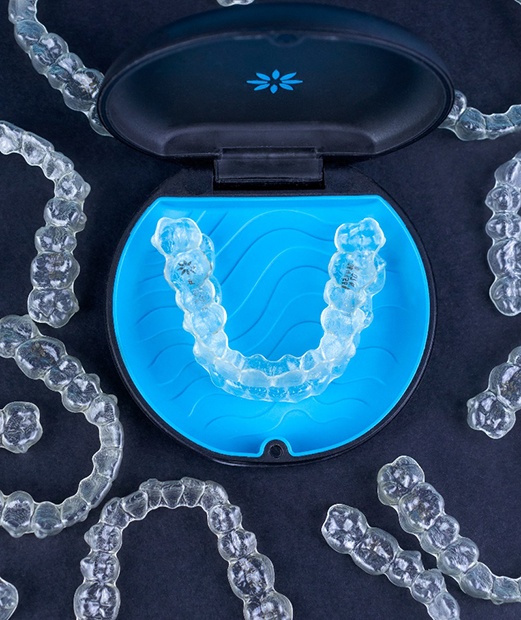 Even if you want straighter teeth, you might hesitate to get treatment. After all, the prospect of dealing with braces' brackets and wires can sound unpleasant. However, there's a quick and easy way to get a straight smile: Invisalign! With this treatment's clear trays, Aesthetic Dental Studio of RI can "straighten things out" in no time. Furthermore, the aligners' material ensures the straightening process is smooth and subtle.
Does Invisalign in North Providence sound interesting to you so far? If so, continue reading or book a visit with our team today!
How Invisalign Works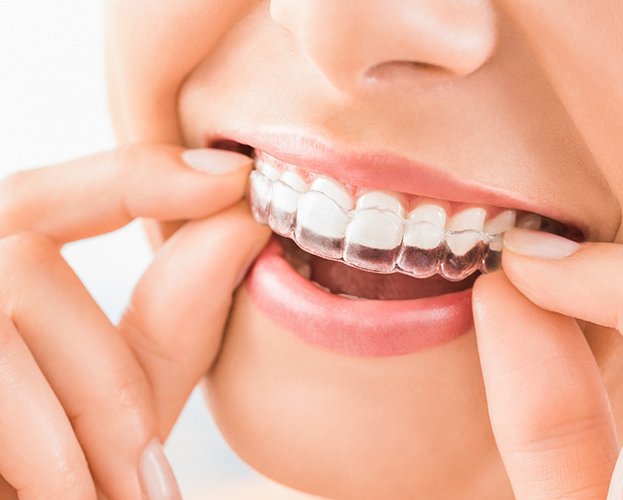 Instead of using traditional braces' brackets and wires, Invisalign moves teeth with custom-made plastic trays. In particular, these aligners apply micromovements that straighten your pearly whites over time. So long as you wear them for 20-22 hours daily, results will appear in mere months.
Unlike metal braces, Invisalign switches out your appliance every few weeks. One pair of trays can only straighten your smile so much, after all. To ensure this process works, you'll also visit your dentist every two months to confirm treatment progress.
Indications for Invisalign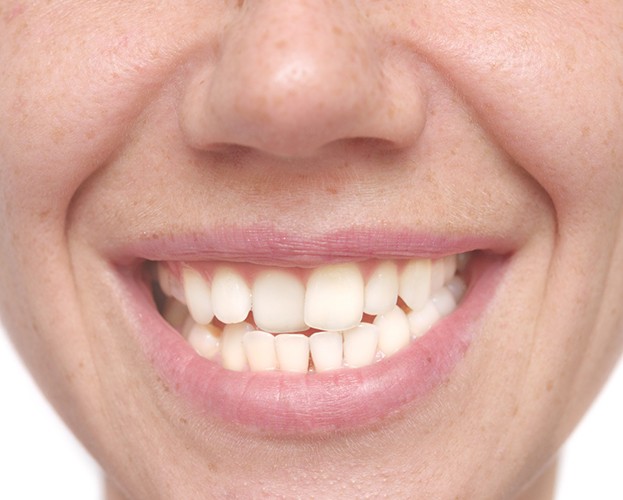 The best Invisalign candidates are those with mild-to-moderate alignment issues. Such problems often include:
Crowded Teeth
Crowded teeth are those that lack space to fit normally within your jaws. The result of a bad tooth-to-jaw size relationship, they cause health problems if left untreated.
Fortunately, Invisalign can space out teeth that are bunched too close together. In doing so, it'll make your daily brushing and flossing both easier and more effective.
Gaps Between Teeth
As you likely know, tooth gaps aren't great for your smile. Not only do they look unpleasant, but they also catch food debris that triggers bad breath and decay. Furthermore, these gaps can make you self-conscious.
It's a good thing, then, that aligners can treat this problem. Namely, they can push your teeth back, closing the gaps between them.
Poor Bite Alignment
Invisalign doesn't just work for crooked teeth; it can also align your bite. Whether you're dealing with an overbite, underbite, crossbite, or open bite, it'll solve the problem immediately. Better yet, its solution will also lower your jaw pain and the risk of TMJ disorder.
The Benefits of Invisalign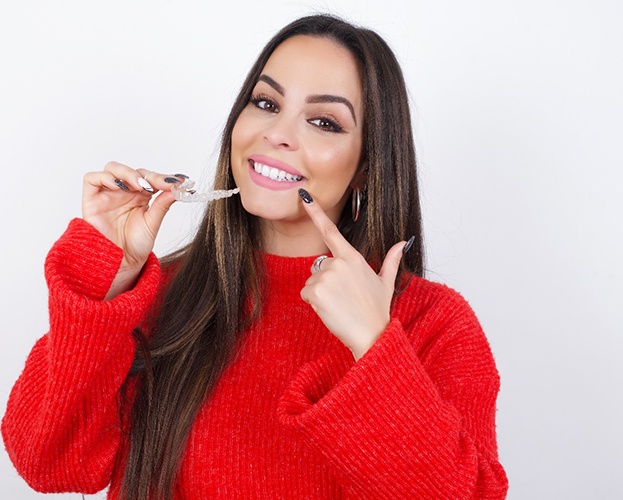 Compared to braces, Invisalign has the following advantages:
Fast Treatment Time –If you didn't already know, traditional braces take 24-36 months to work properly. In contrast, though, Invisalign only needs 18 months at most. It also involves fewer and less frequent adjustment visits.
No Food Restrictions – Because its aligners are removable, Invisalign lets you eat your favorite foods easily. You won't have to worry about debris getting caught in brackets and wires!
Easier Oral Care – The aligners being removable also means they don't get in the way of oral hygiene. Just brush and floss your teeth as you normally do, though make sure to clean your aligners before putting them back in your mouth.
How Much Does Invisalign Cost?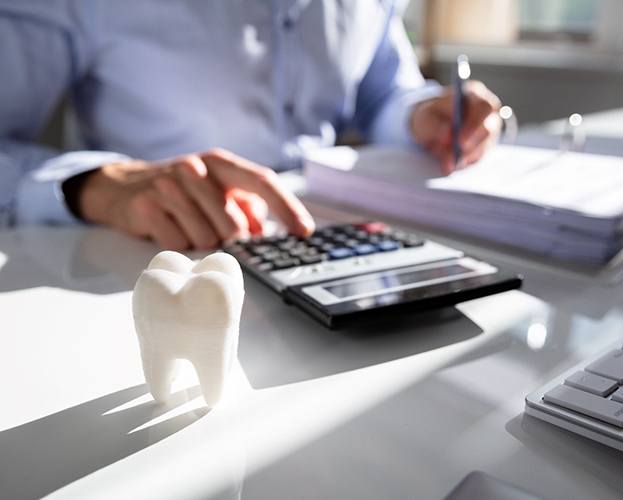 Since every patient is unique, the cost of Invisalign can vary from person to person. Factors that impact the price include your oral issue's severity, the time you need for treatment, your age, and more. That said, you can expect Invisalign to cost you at least a few thousand dollars.
Thankfully, our team at Aesthetic Dental Studio of RI will work with you to make treatment affordable. For one thing, we consider dental insurance plans that cover Invisalign the way they do regular braces. At the same time, we also offer flexible financing options like CareCredit.
Whatever you decide, remember that Invisalign is an investment with long-term pay-offs. Therefore, seriously consider booking a consultation with us — your smile will thank you for it!