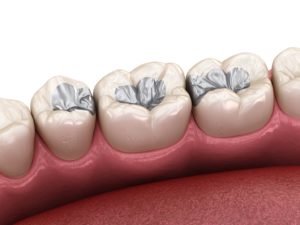 For generations, silver amalgam was the standard material used to fill in dental cavities. Unfortunately, while amalgam seemed to be very effective at addressing decay, it came with a huge downside. It is made up of roughly 50% mercury, a highly toxic substance. Let's talk about how visiting a professional who offers mercury-safe dentistry can protect you from overexposure to this dangerous material.
No More Mercury Fillings
Mercury-safe dentists never place mercury fillings. Even though official guidelines say that such fillings are relatively harmless, that isn't really the case. Research has found that the more amalgam fillings a person has, the more likely they are to suffer from symptoms of mercury poisoning, such as headaches, tremors, and other neurological issues.
Fortunately, the vast majority of dentists throughout the developed world no longer place mercury fillings. They have moved on to using biocompatible, metal-free restorations to treat cavities instead. However, avoiding the use of mercury is not all that is involved in truly mercury-safe dentistry.
Removing Amalgam Fillings
If you are concerned that your old mercury fillings are threatening your health, you may want to get them removed. Before you make an appointment for mercury removal, though, you should make sure that the dentist is trained to remove the fillings as safely as possible.
During the amalgam removal process, tiny particles of mercury can escape into the air. In dental offices that do not practice safe mercury removal, the level of mercury in the air can far exceed levels that are considered to be safe and acceptable. Often, dental staff members who work in such environments suffer from problems with their central nervous system.
SMART Mercury Removal
Fortunately, it is possible to remove mercury in a way that reduces the risk to both patients and dental team members. Dentists who practice the safe mercury amalgam removal technique (SMART protocol) take extra steps to control mercury vapor and limit human exposure to it. For example, patients are provided with a nasal mask to provide fresh oxygen. Protective gowns are provided for patients and dental staff, and the procedure rooms always have adequate ventilation and air filtration.
Dentists who are trained to use the SMART protocol usually have information about it on their website. If you do not see any mention of it on a practice's site, you can feel free to give them a call to find out the specifics of how they seek to protect patients from mercury exposure.
Mercury is poison! Fortunately, it is quickly being fazed out of the world of dentistry, resulting in healthier patients and happier smiles.
Meet the Practice
Dr. Candida Castillo is a highly skilled holistic and biologic dentist in North Providence. She has decades of experience in her field, and throughout that time, she has devoted herself to pursuing advanced education. She always adheres to the SMART protocol when removing mercury fillings. To learn more about her and how our team may be able to serve you, contact us at 401-232-7777.