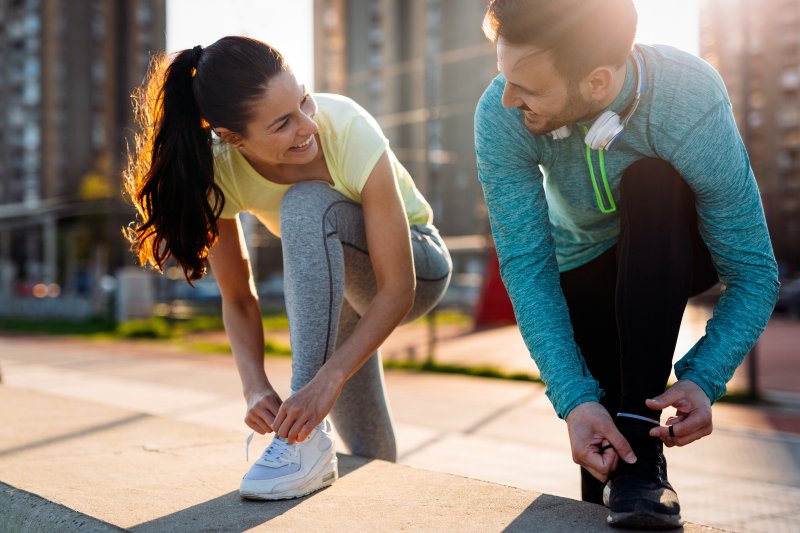 There are quite a few things that you can do to stave off gum disease. Many of them are obvious; brush your teeth, floss away plaque, and see your dentist for biannual cleanings and checkups.
However, there are also preventive measures you can take that have nothing to do with hygiene. These are lifestyle changes that not only better your health, but your teeth as well. For example, regular exercise can do a lot to prevent some of the worst aspects of gum disease.
If the connection doesn't seem clear, here's a little more information about why that is.
(more…)