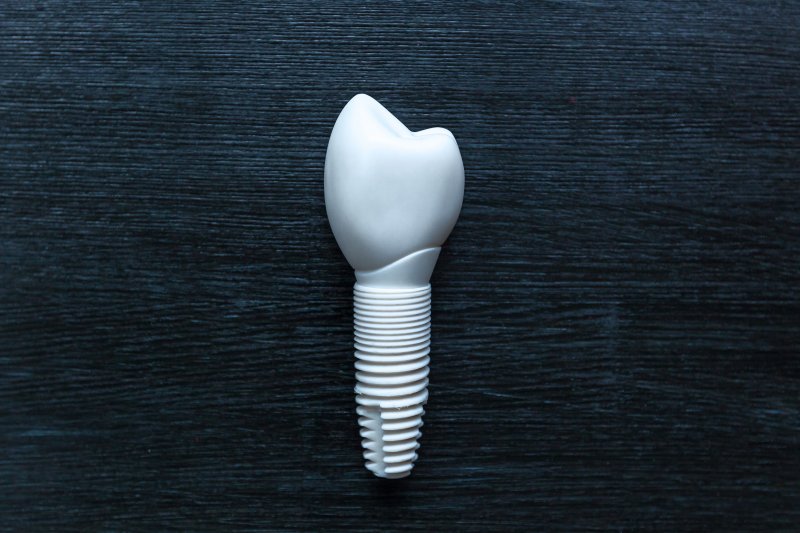 If you've been considering tooth replacement in the near future, chances are you've run across dental implants as a potential option. Because they mimic the tooth roots, they simulate natural teeth better than any other treatment out there. However, implants are typically made from titanium due to its biocompatibility (or ability to fuse with organic tissue without fear of rejection). But did you know that dental implants don't need to be made from metal? Learn the benefits of choosing metal-free dental implants from a holistic dentist.
Non-Corrosive Materials
Like many metals, titanium has the ability to corrode over time. This can lead to metals being released into the body. The corrosion itself is believed to be linked to bacteria surrounding the implant.
Corrosion of the titanium post can also lead to inflammation around the implant, causing conditions like peri-implantitis. In serious cases, peri-implantitis can also trigger a loss of bone tissue and even the implant itself.
Additionally, even though titanium has been shown to be very effective at binding with the gums and jawbone, it's common for metal dental implants to contain other metals as well, including nickel and aluminum. This can pose a concern for those who have a history of allergies to metal.
The Many Benefits of Zirconia
Zirconia is a metal-free option for replacing the roots of teeth and is becoming increasingly recommended among holistic dentists. It's durability and price have been shown to be comparable to metal options like titanium, making them quite appealing to dentists and patients alike. It also matches existing enamel more closely than titanium implants, making them more esthetically appealing.
Zirconia is also biocompatible with gum and bone tissue, meaning they will not trigger an immunological response in the body for those with sensitivities to metal materials.
Finally, research has shown zirconia implants offer improved soft tissue blood flow and reduced plaque adhesion, lowering the risk of peri-implantitis.
All One Piece, Not Multiple Components
Traditional dental implants make use of multiple components to replace teeth. This includes the implant post itself that fuses with the bone tissue and the abutment that attaches on top, a component that is also made from metal. Because of this, small gaps can be present between the abutment and implant post, increasing the risk of bacterial and plaque buildup.
Zirconia implants opt for a one-piece structure, where the abutment is part of the post to begin with. This eliminates micro gaps in your tooth replacement and decreases the risk for complications like peri-implantitis or other infections.
At the end of the day, only you can decide if metal-free dental implants are right for your smile. A holistic dentist will be happy to speak with you directly about any questions or concerns you may have about tooth replacement, so feel free to get in touch with one today to schedule a consultation!
About the Author
Dr. Castillo is trained to place and restore dental implants entirely in-house. She utilizes metal-free zirconia dental implants, so you can replace teeth without the risk of introducing metal to your body. She's happy to answer any and all questions you may have about tooth replacement as well as discuss the benefits of opting for a metal-free solution. To schedule an appointment, you can contact her through her website.