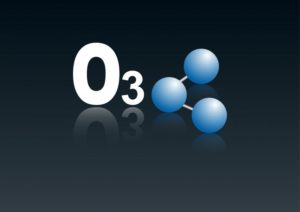 When you hear the word "ozone," the first thing that comes to mind might be our planet's atmosphere. But did you know that this gas also has some medical and dental applications? Let's talk about ozone therapy in holistic dentistry and how you can benefit by visiting a practice that offers it.
What Is Ozone Therapy?
A molecule of ozone consists of three oxygen atoms. Ozone is negatively charged, and it is naturally attracted to many of the harmful microorganisms that can inhabit the mouth. Once it is applied to the oral tissues, the ozone creates what is called a "transient oxidative burst," which eliminates harmful microorganisms. The ozone gas also changes the pH level in the mouth, making it more difficult for bacteria to thrive.
Applications of Ozone in Dentistry
Some of the most outstanding applications of ozone in holistic dentistry include:
Fighting cavities. Ozone kills bacteria in cavities. It can also encourage remineralization of the tooth enamel. In cases of mild decay, it may prevent the need for a filling.
Addressing gum disease. Gum disease is a bacterial infection in the gum tissue. Ozone attacks and kills those bacteria, giving your mouth an opportunity to heal. It is often used in combination with other forms of gum disease treatment, such as antibiotic therapy and scaling and root planing.
Disinfecting teeth. A badly infected tooth may require root canal therapy. Ozone can fight bacteria in the tooth and minimize the chances that a second root canal (endodontic retreatment) will be necessary later on.
What to Expect with Ozone Therapy
It's understandable if you aren't on-board with ozone therapy right away. After all, most conventional dentists choose not to use it. However, holistic dentists tend to love it. There are several reasons for this:
When it is properly administered, ozone treatment is incredibly safe and effective. Since it is not considered a medication, there are virtually no side effects.
Because ozone gas is made up of oxygen, allergic reactions to it are almost nonexistent.
Administering ozone doesn't involve the use of a drill or any numbing agents. It is therefore ideal for patients who are a little nervous about visiting the dentist.
Ozone improves oxygen delivery to your oral structures. This promotes healing, meaning that you can expect your recovery from dental procedures to be as easy as possible.
Ozone can play a role in making your treatment much more conservative than it would be otherwise.
Ozone therapy can make a big contribution to your smile's health! Learn more about it by getting in touch with your local holistic dentist.
Meet the Practice
Dr. Candida Castillo is consistently rated as one of Rhode Island's top dentists. She has more than 25 years of experience in her field, and she is always expanding her knowledge of how to care for her patients as holistically as possible. Ozone therapy for gum disease is one of the many services she offers. To learn more about her and how she may be able to serve you, contact our practice at 401-232-7777.