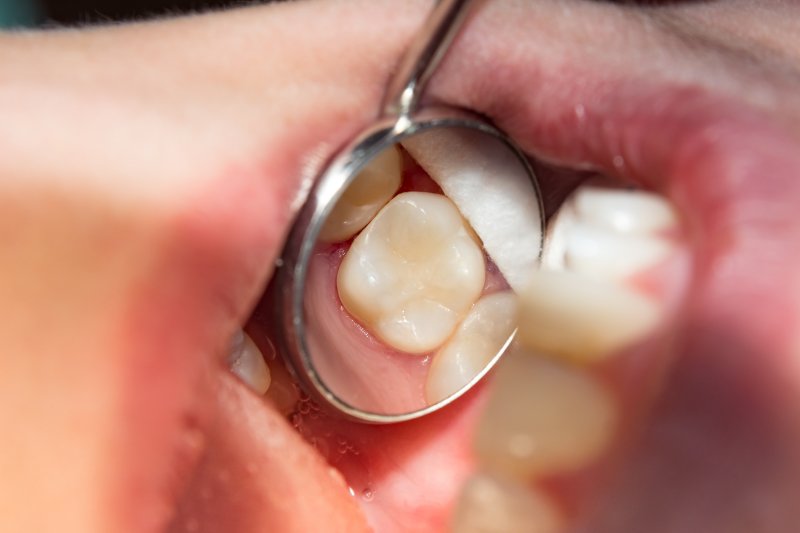 It's important that you know what's going into your body so you can make informed decisions. This is why so many of us are conscious of the foods that we eat, medications we ingest, and the activities we engage in. However, we don't always consider how dental restorations play a role. BPA is a material that is commonly used in plastics, but what is it? Is it harmful? Read on to learn exactly what this ingredient is and what it means when a dentist uses BPA-free materials.
What Is BPA?
According to the U.S. Centers for Disease Control and Prevention (CDC), BPA, also known as Bisphenol A, is a compound used to create poly carbonate-based plastics. It's often found in products like food containers, safety equipment, and numerous other items, including some dental materials.
While BPA isn't an additive in dental sealants and composite resins (a material used for dental fillings), it is used in the manufacturing of the raw ingredients that are used to make them. Residual BPA can sometimes be present in trace amounts of the resin itself.
Is BPA Harmful for the Body?
In the 1990's, the Stanford University School of Medicine determined that small amounts of Bisphenol A can leach out of plastics into nearby organic compounds. It was especially concerning when the CDC discovered that approximately 93% of Americans have detectible levels of BPA in their bodies.
It is not yet known how much BPA absorption is needed before becoming potentially harmful to the body, so it's a good idea to limit your exposure when possible. Exposure to BPA has been linked to issues with reproductive development, like puberty, fertility, and estrogen-related cancers, like breast and prostate.
Studies have shown that the risk for BPA exposure in dental fillings is very low, but it is a good idea to stick to BPA-free products when possible. To limit use of products containing BPA, try looking for packing made from glass, steel, and porcelain rather than plastics. If you can't avoid plastic, choose recycling codes 1, 2, 4, and 5, as they are less toxic.
Should Fillings Containing BPA Be Removed?
When it comes to composite resin fillings that contain BPA derivatives, exposure generally only occurs when the material is being placed. BPA does not continue to be leached throughout the body over time, so resin-based fillings don't necessarily need to be removed like amalgam metal fillings that contain mercury. Ultimately, your best course of action is to opt for BPA-free materials if you need to get tooth-colored fillings in the future. If you end up needing fillings later, be sure to ask your dentist if the material they will use is BPA-free if you have concerns.
In order to determine if your dentist uses BPA-free restorations, talk to them ahead of time. If you have any concerns, you may want to consider seeing a biological dentist. This way, you can be fully aware of the materials being used for your smile!
About the Author
Dr. Candida Castillo is an experienced biological dentist with 25+ years of experience. She earned her dental doctorate from Boston University and has achieved several Fellowships, including with the Academy of General Dentistry and International Dental Implant Association. She additionally has her Biological Certification through the International Academy of Biological Dentistry and Medicine and her SMART Certification through the International Academy of Oral Medicine and Toxicology. For more information on biological and holistic dentistry or to schedule an appointment at her office in North Providence, visit her website or call (401) 232-7777.